Website & App Analytics Performance Reporting
We equip our clients with powerful website and mobile app analytics and performance reporting tools. We use industry-standard applications that provide the ability to evaluate the effectiveness of websites.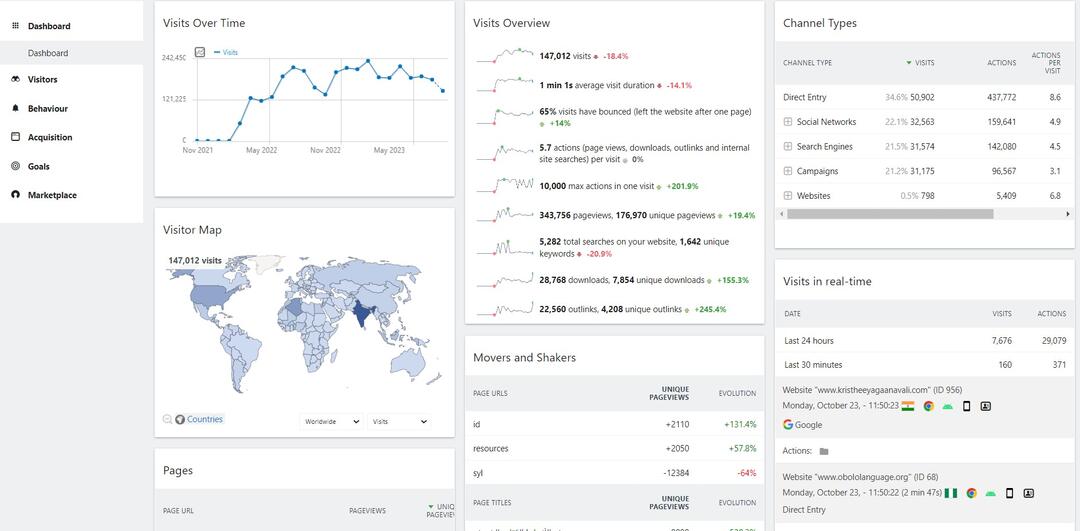 The information provided helps to understand how members of your language community are using your website. Insights gained can be used to develop strategies to promote greater access to your website and its content.