Wildfire Website Builder System Software
Building multilingual websites has never been easier. Using Wildfire you can quickly create a professional-looking website with integrated toggling between languages.
The Wildfire Website Builder software platform provides you the freedom to create and life-cycle manage a website tailored to your needs and objectives. It complements your social media presence. Using theme-based templates, and drag-and-drop functionality, non-technical users can build multilingual websites, seamlessly supporting access via PCs and mobile devices.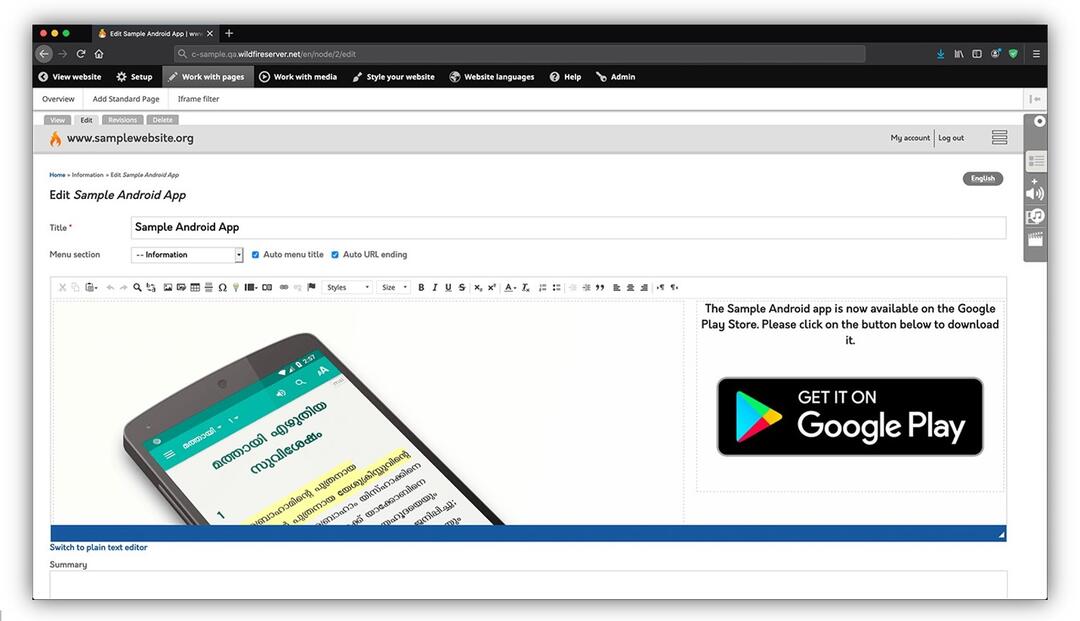 A Wildfire screenshot showing how to edit a page
Wildfire's rich set of features includes:
Multilingual support
Design tools
Drag-and-drop
Easy-to-add content
Easy-to-change
Photo galleries
Unlimited fonts
Custom colors
Slide show
Photo editing
Audio/video players
Scrolling
Theme-based templates
Mobile optimization
Video transcoding
CSS injector
Security
SEO tools
Google calendar sync
Email support
Social media tools